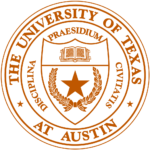 Planned gifts
honor family,
future generations
The University of Texas at Austin Class of 2018 recently celebrated commencement, a milestone accomplishment for thousands of students. Our new graduates will take all they have learned—their aspirations, as well as the hopes and dreams of their entire families—out into the world with them, prepared to lead happy and successful lives and contribute to their communities.
The cycle of giving back plays a crucial role in shaping the educational experiences of our students, today and in the future. Alumni and friends who invest in the next generation help more Longhorns take the graduation walk every year. And our dedicated philanthropists often use their giving as an opportunity to honor their loved ones—whether close relatives or "second families" bonded by friendship.
In this issue, we celebrate these gifts. Rasa Silenas, a San Antonio physician, fell in love with UT's McDonald Observatory. She honored her father's memory by establishing an endowment that will be used to maintain and update scientific instrumentation for the observatory's telescopes—a fitting tribute to a man who loved studying how things work. Dick Clark, whose designs and creativity helped define modern architecture in Austin and who excelled in mentoring young, talented architects, created endowments through his estate for student scholarships and faculty recruitment in the School of Architecture.
Two other stories in this issue illustrate how giving through charitable remainder trusts is an impactful way to ensure that the goals of your family and the Longhorn family are both met. Lamar Johnson,  a leader at Procter & Gamble for 34  years, brought new experiential learning opportunities into the McCombs School of Business and has established a trust to support the school in the future. Superfans Julia Hickman and Cecil Reynolds are beloved members of the Texas Women's Basketball family. Their future estate gift, created through a trust, will establish the Cecil Reynolds and Julia Hickman Center for Student-Athlete Brain & Behavioral Health to benefit the mental and behavioral health of our student-athletes.
These stories are inspiring—just as your leadership and generosity are inspiring. Thank you for being there for your Longhorn family, now and for generations to come.
Gregory L. Fenves, President
The University of Texas at Austin | @gregfenves
Ed and Carolyn Hyman Presidential Leadership Chair Cockrell Family Chair in Engineering #15