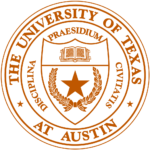 Planned gifts for a
brighter future
Since its founding in 1883, The University of Texas at Austin has educated generations of leaders who have transformed our state, nation and the world. The students in the graduating class of 2019 will be the next.
The experiences students have at UT — both inside and outside the classroom — prepare them for success in their careers and for meaningful lives of service and engagement. And the philanthropy of our donors enables and shapes the academic opportunities students have on the Forty Acres.
In this edition of Texas Leader, you will meet donors whose gifts have helped build a bright future for UT students and graduates, and for Texas and beyond. 
Mario Espinoza attended the LBJ School of Public Affairs and, while there, found a mentor who saw his potential — even when Mario could not. Now he's paying it forward by providing financial assistance to a new generation of students who otherwise would not be able to afford college. 
Alice Sheffield and MariBen Ramsey both graduated from the UT School of Law. Alice, who graduated in 1918, gave to the school throughout her lifetime, and her legacy continues on through the faculty chair endowment and student scholarships she funded. MariBen, who graduated in 1984, established a student scholarship to honor her father, Texas political legend Ben Ramsey. Through a planned gift, she will help even more students pursuing law degrees. 
Larry Speck inspires UT students on a daily basis as a professor in the School of Architecture. He deeply understands their incredible potential and decided to support UT graduate students with an IRA gift.
When Michael and Susanna Steinberg moved to Texas, they were inspired by the generosity of their new neighbors and friends. Even though they had no affiliation with UT, the Steinbergs decided to help historically underrepresented students by creating an endowed scholarship at UT.
Academics and athletics were a significant part of the UT experience for Tom and Regina Nichols. Together, they set up a charitable gift annuity to support student-athletes and the UT Libraries, providing our students and faculty members with crucial resources. 
The late Bill Moore's, B.S., '48, planned gift helped kick off the construction of the new Energy Engineering Building. His legacy will help Texas remain a world leader in the energy field. 
Whether you support students, world-class faculty members, innovative research or state-of-the-art facilities, you are making an important investment in the future of UT students and our university. Thank you for your dedication and generosity.  
Gregory L. Fenves, President

Ed and Carolyn Hyman Presidential Leadership Chair
Cockrell Family Chair in Engineering #15
The University of Texas at Austin | @gregfenves