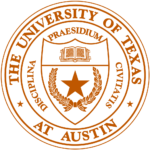 Making a
difference
now and in
the future
Philanthropy is more important than ever for The University of Texas at Austin to fulfill its mission. The impact of giving is apparent across campus, in scholarships that allow students to experience an education on the Forty Acres, professorships that recruit the best and brightest scholars, and research labs that lead to innovative breakthroughs for today's greatest challenges. The university relies on the generosity and foresight of alumni and friends to ensure that our students receive a world-class education and our faculty are able to prepare the next generation of leaders.
This issue of Texas Leader salutes those whose philanthropy benefits both UT's current and future initiatives through "blended gifts"— giving now and leaving a legacy gift later. Within these pages of the Texas Leader, you will read seven stories of remarkable people who support Texas with blended gifts. Some are alumni supporting the area in which they studied. Others never attended UT and are giving to programs they have come to love.
Regardless of their affiliation, each generous donor has made important investments in this institution. Dayton Williams is endowing a scholarship that will support a veteran in honor of her late son, who wanted to come to Texas but did not have the chance. Bob O'Rear, one of Microsoft's original employees, earned a master's degree at UT and was instrumental in bringing the Gates-Dell Computer Complex to campus. Bob is funding a team of students in the Freshman Research Initiative. Duke DeGrassi, a business alumnus, is endowing a scholarship in the University Leadership Network, our nationally recognized student success initiative. Rick Church is making the largest gift in history to the Longhorn Band and a major contribution to mechanical engineering, the department where he earned a bachelor's degree. Betty Taylor Cox, a communications alumna with a storied career, is helping provide state-of-the-art technology for TV and film students. And Roice Nelson, also a mechanical engineering alumnus, is endowing an outreach program for mathematics.
By giving now and later, these Texas Leaders demonstrate a profound commitment to the flagship university of Texas. Each of them, and each of you, have my thanks.
Gregory L. Fenves, President
The University of Texas at Austin | @gregfenves